Don't Miss Out
Introducing The First
Mobile App That Pays!
Get in During PRE-LAUNCH!
Just entered Pre-Launch Feb 1st 2013
The First of it's Kind
Now You Can CA$H in on the Mobile App Business
Get More Information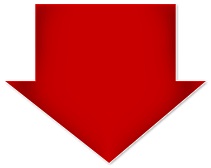 Now you can make a five figure (and more) residual income in the Mobile App industry even if you don't own a smartphone.



Discover the Secret everybody is Talking about. Don't Hesitate and miss out on Profiting from the exploding mobile application industry. Reserve your place Now!


Pay off debt, Prepare for retirement, Work from home, Travel, Enjoy more time with your family, Make your own hours, Be your own boss, Live Your Dream Life! ...


Discover Secrets of Self Mastery: Goal Setting; Time & Financial Management; Personal, Business & Leadership Development; Personal Motivation and much more ...


No Barrier to entry, No Risk, No Recruiting Required, No Catches